About Us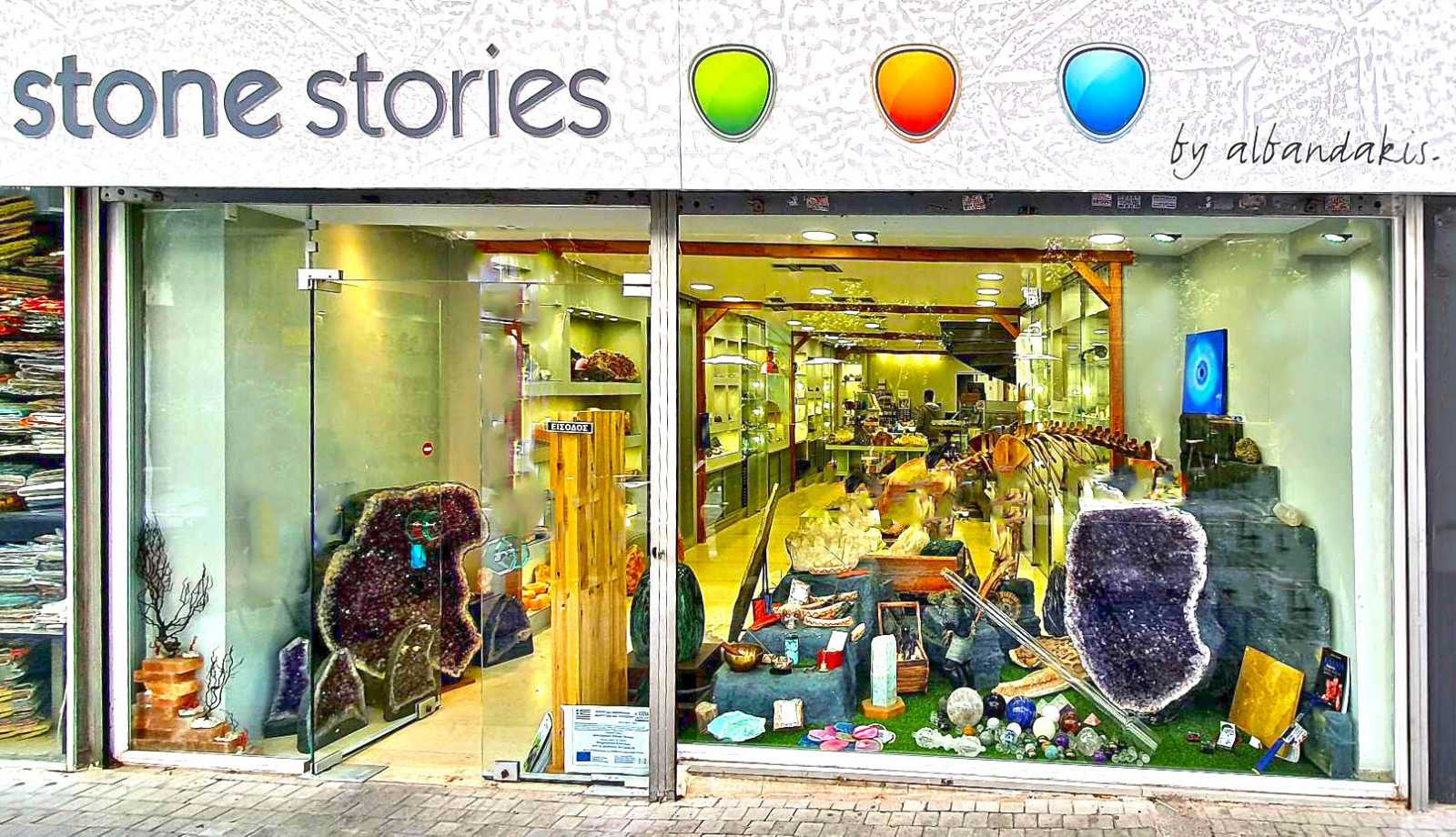 Our company is one of the oldest in the stone market in Greece. The founder Dr Geologist Nicholas Albandakis started conducting geological studies in 1969. In 80 he found the very rare green quartz (prase) on Serifos Island, which became widely known after the publication in international magazines (originally in Mineralogical Record). Within that decade he expanded the company entering the market of minerals, fossils, jewelry stones (he also set up a workshop for cutting stones), geological tools, stone articles. Since the 1990s he also brought stones for healers, even though they were not yet widely known in Greece.
Nowadays and while in Greece alternative methods of healing have become widely known and accepted by the public, our company Stonestories offers a wide range of products that appeal to modern people who want to improve their quality of life bringing balance and inspiration. So in our stores you can also find musical instruments from stone, books, cds, essential oils, aura sprays, energy jewelry, massage crystals, hot stones, etc. Dimitri and Miranda Albandakis follow the steps of their father and have brought the company to the 21st century.
Our stores both supply retail and wholesale customers. Some of our customers are the biggest companies in the respective area. We supply stores are all over Greece. By making our own imports from around the world we ensure low prices, certified authenticity, quality and a wide variety.